In order to switch your domain's email to use an external email provider, you must edit the MX record for your Domain.
1) Log into your DirectAdmin account you want to setup your email piping for. How to log into DirectAdmin
2) Locate the Email Management then click on MX Records


3) By default, you should see the following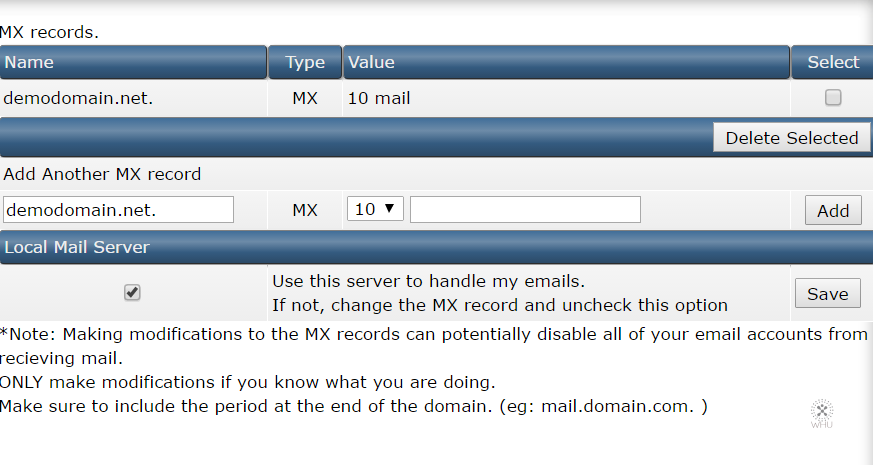 You will need to fill in the appropriate Priority & Destination for the record.
For example with Gmail – https://support.google.com/a/answer/174125?hl=en

In the Google's FAQ, it is stating you need the priority to set to 1. Since DirectAdmin doesn't have 1 listed in the priority drop down. You can select either 0 or 10 as the priority. If you are using 0 priority, then for the next set of servers you just need to adjust the priority based on the 0.
For example the next two sets of server listed for gmail are

so you would enter the following. So the two servers are set to priority 10 instead of 5.

Once all 5 google servers has been inserted into your MX records. It should look like this

4) Now you need to delete the original MX record created by DirectAdmin.
Select the Checkbox then click on Delete Selected

Special Note: When entering the mail servers, you need to make sure you are adding a "." at the end of the server address.
Using the gmail example, (ASPMX.L.GOOGLE.COM). It would result in (ASPMX.L.GOOGLE.COM.)