In order to send incoming emails to a 3rd party program, such as a help desk software. Email piping must be setup to get your email forwarded.
1) Log into your DirectAdmin account you want to setup your email piping for. How to log into DirectAdmin
2) Locate the Email Management then click on Forwarders


3) Click on Create new E-Mail Forwarder

4) Fill in the email you want to forward
Forwarder Name: The email account
Destination Email: Where you want to forward the emails to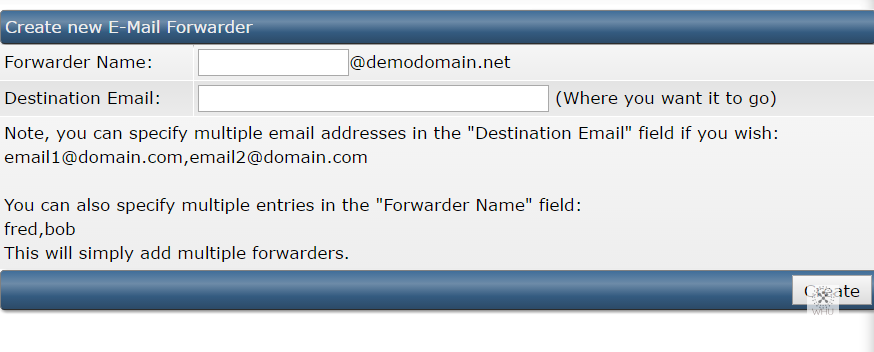 In our example we want to forward [email protected] to the external PHP script located at /home/demodomain/public_html/pipe.php
So it will look something like this
Forwarder Name: support
Destination Email: "|php -q /home/demodomain/public_html/pipe.php"
*Because of how DirectAdmin handles piping, you will have to append "| in front of your external program
Click on Create when ok.
4) If everything is ok, you should see the following