In order to switch your domain's email to use an external email provider, you must edit the MX record for your Domain.
1) Make sure you are logged into your cPanel. If you are unsure, see this Class
2) Locate the Email Section then click on MX Entry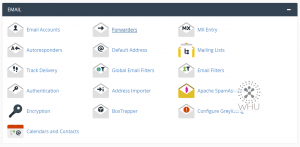 3) Scroll to the bottom and you should see the following. You will need to fill in the appropriate Priority & Destination for the record.
For example with Gmail – https://support.google.com/a/answer/174125?hl=en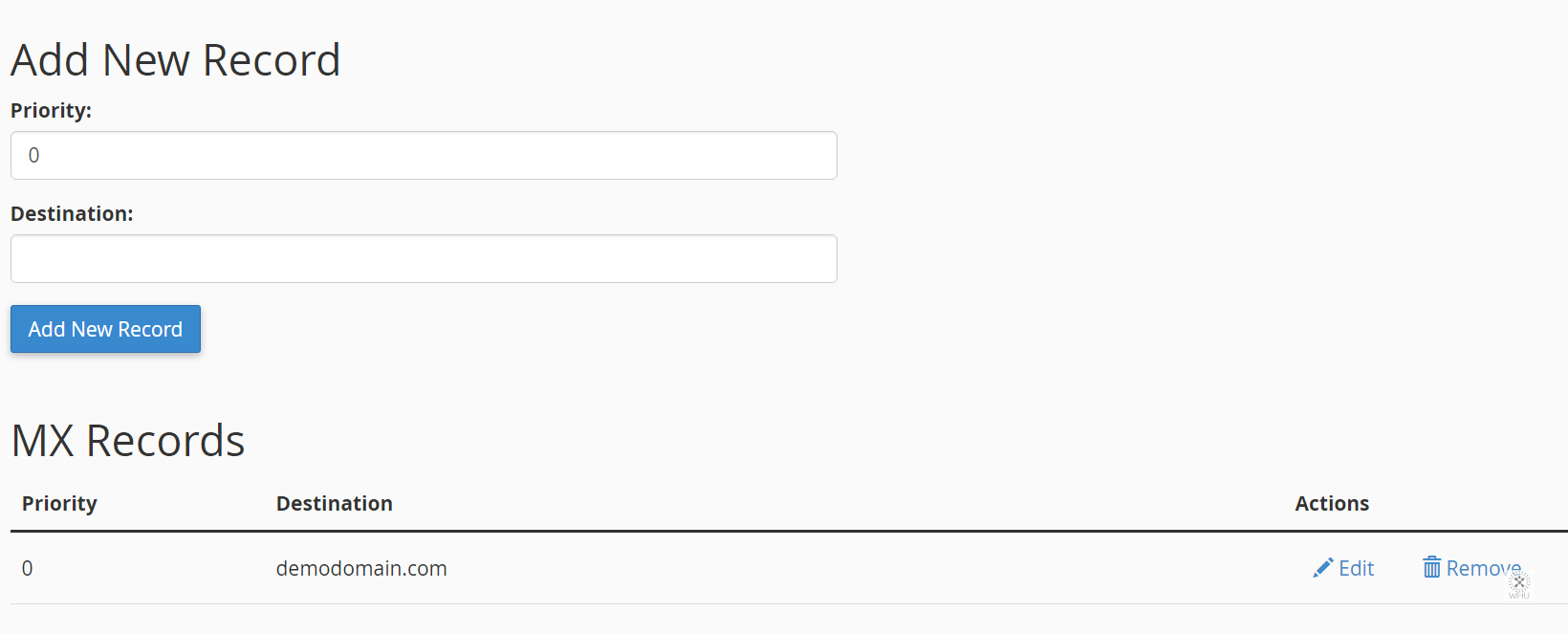 Based on the records provided by Google, you would enter the 1st mail server like this. Then click Add New Record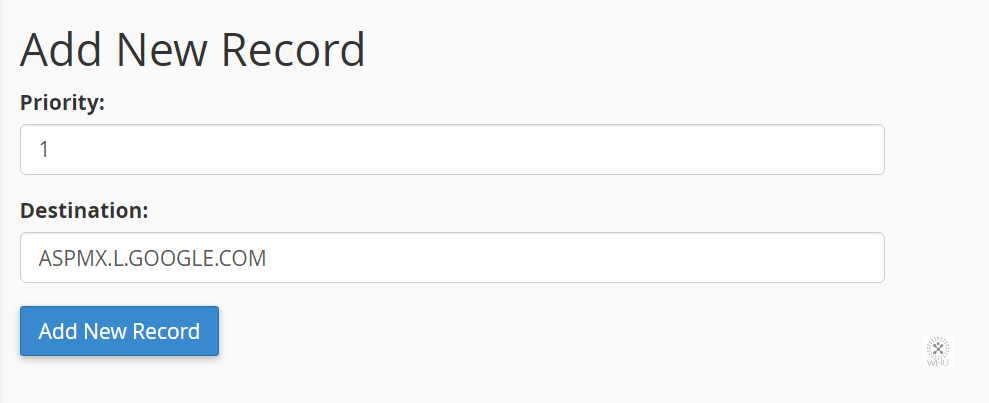 Once the new record has been added. You should see the new entry at the bottom of the page.

Continue until you have finished adding all the servers provided by Google.
4) Now it is important to remove the existing MX record for your domain. In this case, the original MX record was on the 1st row. So we Click on Remove.

If it isn't removed then all emails will still be delivered to the original email server.